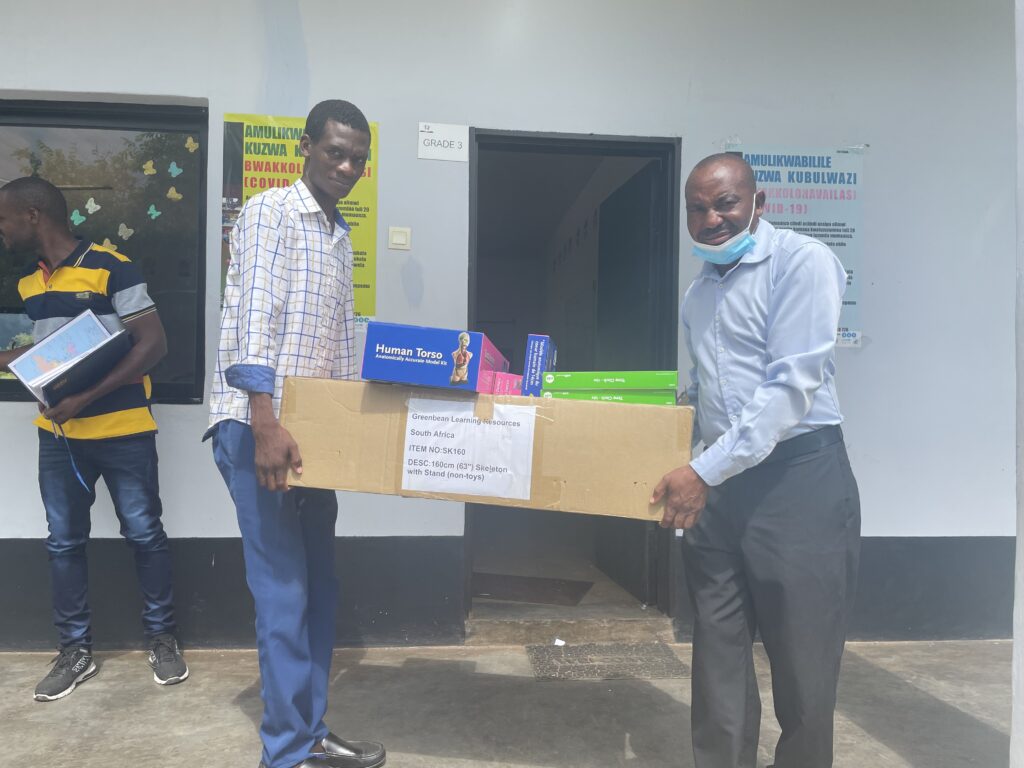 Liberi School has not only focused on improving education within its own school, but also has an eye on surrounding government schools. These schools face a lack of funding from the government, leaving them without the necessary teaching materials. In response, Liberi School set up a borrowing centre in 2021.
The borrowing centre has acquired various materials to contribute to better quality education. These include abacus, heart models, books, globes, as well as play materials such as skipping ropes, embroidery boards and educational games. Schools in the area can use these materials, which helps and motivates them in teaching. Making these resources available contributes to an enhanced learning experience for the children and allows teachers to enrich their teaching methods.
An important additional aspect of these initiatives is that children enjoy going to school more, which has led to a reduction in school absenteeism. By providing a stimulating learning environment, children are motivated to actively participate in the educational process. This contributes to their overall development and future prospects.
The Liberi school loan centre plays a valuable role in supporting surrounding schools, resulting in improved educational quality, increased motivation and reduced school absenteeism.